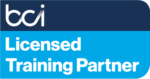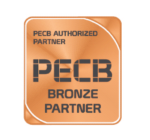 You can download information on the following courses here:
PECB CERTIFICATION COURSES
LIFE CONTINUITY CPD COURSES
TERMS AND CONDITIONS
Please ensure that you have read, understood and agreed to the Terms and Conditions of the training provided by Life Continuity.
1. General
Depending on the courses, the facilitators will be all approved and certified instructors of authorised professional institutions like BCI, PECB MQA, etc. They are all experienced and active practitioners in their respective field of expertise.
2. Venue and Course Timings
2.1 Venue
The courses will be initially programmed at the head office of Life Continuity Ltd Melanie Adolphina Street, Morcellement Boucan, Grand Bay, Mauritius and is subject to change depending on the number of delegates. The exact location of the institution will be made available during the registration process.
2.2 Course Timings
The timings for a full day course will commence as from 08:30 hrs and will finish around 16h30 hrs daily during week days. Half day courses will start at 08:30 hrs and will finish at 12:30 hrs.
3. Training Fees and Exams fees
3.1 Fees
The costs for all courses will be as mentioned in the registration form, in the marketing flyers, website, brochures etc. The fees must be paid as per date specified. All courses will include the following:
• all delegates will receive a certificate of attendance irrespective of whether they have taken any certification examination.
• lunch, refreshments.
• for all certification courses candidates will receive an official certificate from the respective institutions like BCI (UK) or PECB and any other professional institutions on passing the exams as per the required criteria.
• proprietary documentation which are copyright of the respective professional institutions. They must not be copied or circulated.
3.2 Discount
• an early bird discount is offered on certain courses if full payment is received as per date indicated in the registration form.
• a special discount for Group bookings of more than five and payment is received 30 working days prior to the programmed start date.
• in house training for companies/organisations with a minimum of 8 participants will benefit from a special discount per participant should they decide to arrange and cover venue and catering costs at their premises.
3.3 Examination Fees and Certificates
The examination fees for CBCI exams are not included in the training fees or any other certification examination fees. The amount in Rupees is subject to slight change with variation in rate of exchange.
3.4 Registration Process
Once the form is received, our department will be in contact with you to clarify your details and finalise the registration process.
4.Payment
Payment can be made via electronic bank transfer or direct deposit into the Life Continuity Bank Account or by official bank cheque send an email copy of the bank transaction slip or cheque.
5. Cancellation and Rescheduling
Any cancellation in full will carry a cancellation fee and all refunds are subject to Life Continuity refund policy.
5.1 Cancellation by Delegate
• No credit or refund will be given to delegates who do not attend without giving prior notice as per life continuity policy.
• Telephone cancellation is not accepted.
• Students must mail or send by registered post a written cancellation notice to Life Continuity Ltd institution at least 30 days prior to the start of the scheduled class in order to be eligible for a maximum refund with a cancellation fee of 20%.
5.2 Cancellation by Life Continuity
Life Continuity holds the right to cancel any training should the minimum target number of 8 participants not be met. If a programme is cancelled indefinitely due to unforeseen circumstances or force majeure and no other alternative date(s) is provided within a four-month period, a full refund will be given after adjusting exchange rate and bank retransfer charges.
5.3 Rescheduling
Life Continuity reserves the right to re-schedule/postpone the training if there is no sufficient number of enrollments, or when an instructor may not be available, and/or any circumstance(s) that is/are beyond the institution control. I agree to make myself available to the new schedule. delegate payments will be credited to a future rescheduled programme. No refunds will be made and Life Continuity shall assume no liability whatsoever (rescheduling of air ticket if booked already, transport and accommodation arrangement or any other travel expenses incurred by the candidate in the event a programme is cancelled or rescheduled.
6. Refund Policy
All eligible refund will be done within a period of three months after the date of request.
No refunds will be issued for a student that is dismissed for absenteeism, lateness, or fails to cover the complete program.
In order to be eligible for a refund of the training fees paid, the letter of request for re-schedule/ cancellation must be received in the office of Life Continuity Ltd as per the conditions mentioned below:
It is on the discretion of the Director; the delegate may ask for a re-schedule once or substitute by another delegate to the next available date without a penalty if notification was sent to life Continuity ltd or claim a refund as indicated below:
Refund charge for cancellations up to:
• 30 days before class starts, a 20% cancellation fee will be charged
• 20 to 29 days before class starts,30 % cancellation fee will be charged
• 10 to 19 days before class starts,50 % cancellation fee will be charged
• From day of class to 9 days before class starts– No Refund or reschedule
7.Substitution
Delegate replacements will be accepted. However, only one person can attend any given programme;Delegates may send a substitute delegate provided Life Continuity has received such notice in writing at least 10 days before the programme starts;
8. Limitation of Liability
The client(the delegate organisation/delegate) indemnifies and holds Life Continuity LTD, its directors, employees and members harmless against any claim of whatever nature which may be made against any of them (including legal costs on an attorney and own client scale) resulting from or occasioned by the training
• howsoever arising including but not limited to personal injury, death, loss of or damage to property brought onto or left on the property; but not limited to any claim for any loss or damages suffered by the client.
• in the event that the training event, the programme content or the facilitators are changed without notice.
• training is cancelled, postponed due to any fortuitous event shall include but not limited to unforeseen occurrence, Act of God or any other event (war, death, fire, riot, flood, tsunami, strike, extreme weather or any other emergency) that might render the training impossible or impracticable.
9.Data Protection:
Please note that personal and sensitive data that is being collected from you will remain private and confidential and will serve only for various purposes, namely for providing the services, maintaining customer relationship, sending notifications about life continuity promotions, responding to requests and also for
statistical purpose in order to better understand the profiles of its trainees.
These data may be shared with our designated data processor and by filling in the registration form and signing the present agreement, you hereby consent, in compliance with the Data Protection Act for the purpose set out above.
10.Confidentiality
The courses are delivered under license from The Business Continuity Institute (BCI), PECB Canada, Life Continuity or any other professional institutions. These professional institutions retain all rights to the intellectual property of the material. The material cannot be duplicated in part or whole, either copied physically or soft copy or transferred electronically.
11. For Overseas Students, Delegates-Air Ticket, Accommodation, Transport Arrangement And Immigration Formalities
• You have to contact your local immigration and your travel agent for any visa formalities before finalizing your travel arrangement.
• You are advised to contact Life Continuity Ltd for final confirmation date of the course before doing the final payment of your air ticket, accommodation booking, Transport arrangement. (Refer clause 5.3)
12. Accommodation, Transfers and Sightseeing (Optional)
In order to facilitate overseas delegates trainees, we can make arrangement through our own sister companies namely
• Value Tours which is a local Tour Operator for all reservation accommodation facilities in service studios and apartments, (Beau Soleil Residence at Grand Bay- 2 studios+ 2 apartments and Chetty Tourist Residence at Pereybere-5 studios and 3 apartments), transfer and tours.
• Life continuity is functioning independently of Value Tours but to facilitate the reservation process for training and accommodation facilities, it can collect accommodation payment on behalf of Value Tours or you can contact directly our sister company Value Tours on email valuetours@intnet.mu, mobile: (230) 52504944,(230) 2639544 if you need further information on the accommodation if you are coming with your family.
• Delegates are free to choose their own accommodation, transport arrangement, Tours and Car Rental.
13. Governing law
This agreement shall be governed by and construed in accordance with the law of the Republic of Mauritius and all disputes, actions and other matters relating thereto will be determined in accordance with such law.