PECB-PANDEMIC PREPAREDNESS AND RESPONSE INTRODUCTION
0₨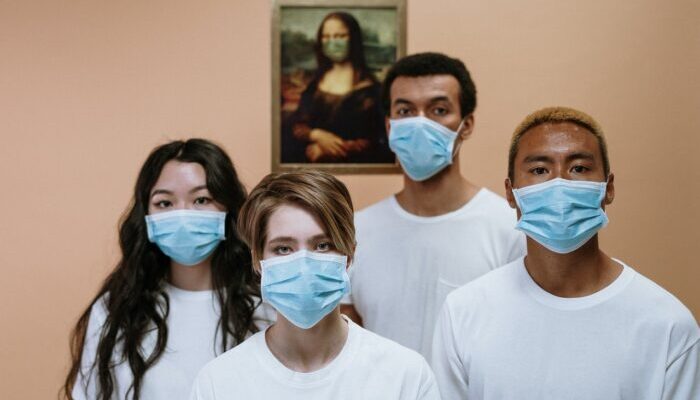 About this course
Pandemic Preparedness and Response Introduction
Introduction to Pandemic Preparedness and Response
Why should you attend?
This training course is intended to help participants understand and become familiar with the basic concepts with regard to
pandemics and find out how to prepare for and respond to a global pandemic.
The second section of the training course discusses pandemics and their impacts, providing information on infectious diseases and pandemics, introducing the common terms related to pandemics, and mentioning the potential impacts of a pandemic. The next three sections, deemed as the crux of the training course, are:
(1) Preparing for a pandemic, wherein participants gain knowledge on how to prepare for a pandemic situation as an organization and the measures that should be taken to minimize the impact on the organization's operations;
(2) Responding to a pandemic, wherein participants gain knowledge on how to respond to a pandemic, such as activating a pandemic emergency plan, working from home, and social distancing;
(3) Communicating during a pandemic, wherein participants gain knowledge on the purpose of communication, including with whom to communicate, what to communicate, where to communicate, what means to use for communicating, and who is responsible to communicate.
This training course is based on the good practices commonly used in ISO standards and guidelines provided by several local
and international organizations.
Who should attend?
Business continuity managers
Members of business continuity teams
Crisis response team leaders and members
Owners of small- and medium sized enterprises (SMEs)
Individuals seeking to ensure the continuity of essential processes in an organization during a pandemic
Owners, managers, and leaders seeking to ensure the safety and well-being of their employees
 Learning objectives
Get acquainted with the main concepts of pandemic preparedness and response
Understand the basic elements of a business continuity plan and how to respond to pandemics
Course Agenda
Training course objectives and structure
Pandemics and their impacts
Preparing for a pandemic
Responding to a pandemic
Communicating during a pandemic
Closing of the training course
Duration

: 1 Day
Prerequisites
None
Examination
None
General information
The training course contains nearly 100 pages of information filled with good practices, guidelines, practical examples, and quizzes.
Members
Lorem Ipsn gravida nibh vel velit auctor aliquet. Aenean sollicitudin, lorem quis bibendum auci elit consequat ipsutis sem nibh id elit. Duis sed odio sit amet nibh vulputate cursus a sit amet mauris. Morbi accumsan ipsum velit. Nam nec tellus a odio tincidunt auctor a ornare odio. Sed non mauris vitae erat consequat auctor eu in elit.
Total number of students in course:
2
Life Continuity Ltd is a MQA registered professional training institution in Mauritius, Licensed Training Partner of the BCI UK for conducting BCI Good Practice Guidelines Training Course and Authorised Training Partner of the Professional Evaluation Certification Board (PECB) of Canada for delivering PECB ISO Certification Courses.