FUNDAMENTALS OF RISK MANAGEMENT
12000$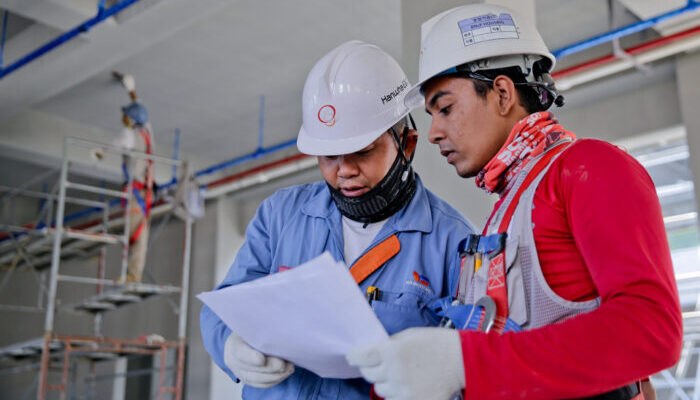 About this course
Group Discount available for in house training.
MQA  APPROVED FOR HRDC REFUND FORMALITIES
Disasters don't stop for a virus, says Craig Fugate, former administrator of the Federal Emergency Management Agency (FEMA).The quake in Croatia was one of the earliest wake-up calls for people around the world that natural hazards still loom large during the COVID-19 pandemic, including floods, fires, cyclones, tsunami and even volcanic eruptions.
COURSE SUMMARY
This one day course on Fundamentals of Risk Management will allow participants to have an overview of the main clauses of ISO 31000 which is the recommended international standard for Risk Management. It provides a reference framework for principles and generic guidelines on Risk Management and it can be applied to any type of risk-natural, technical, pandemic or man-made. Risk can have positive or negative consequences on any organisation if it is not managed effectively.
LEARNING OBJECTIVES
Definitions: Definitions of the different types of risk and their impact on organisations
Achievement of Strategic Objectives:: To understand how an effective risk management system can help an  organisation  to achieve its strategic objectives
Benefits: The benefits of Risk Management for an organisational prosperity and security
Relationship:: The relationship between risk management with Corporate Governance, Corporate Social Responsibility, Compliance, Sustainable Development Goals, Sendai Framework and Business Continuity Management and Organisational Resilience
Standards: Overview of Risk Management Standards namely COSO ERM Cube, SOX and ISO 31000- Principles, Framework and Process
Methods and Techniques: To understand how the different risk management methods and techniques that can be applied to a wide range of activities at operational level, tactical and strategic level.
Skills: To learn the skills of risk assessment and how to select appropriate risk treatments techniques like 7 Rs and 4 Ts
Structure : Organisation of risk management and its relationships with the board, audit and other business functions.
COURSE AGENDA
The course will introduce you to the definitions of risk and the different terms and definitions that are used in risk management.
We will then make an analysis of the global environment and how the impact of risk can affect the different  key areas of the society, government and businesses.
We will then show you how the different risk management techniques can help you to identify, assess evaluate and mitigate the impact  of risk in your organisation.
After the one day training you  will have a general awareness knowledge of the risk management principles and be confident  to start applying risk management disciplines within your organisation.
Scope, Terms and Definitions
Overview of Enterprise Risk Management- COSO, SOX and ISO 31000
ISO 31000 Risk Management Principles and Framework
Establishing a risk management policy
Implementing the framework for managing risk
Establishing the context- Internal, external and defining risk criteria
Understand a Risk Management Process.
Risk Assessment
Communication and Consultation
Recording, Monitoring, Controlling and Review
WHO SHOULD ATTEND?
Top Management, Senior Executives, Decision makers, Executives, Managers
Newcomers in Risk Management
Business Continuity Managers
Business Finance Managers
Business Risk Managers
Regulatory Compliance Managers
Project Managers, Business Process Owners
Persons responsible for information security or conformity within an organization
TRAINER:
Course is delivered by Ekambarum Chetty who is  an experienced and internationally recognised approved  Business  Continuity Professional, Trainer and Consultant.He is a Member of the Business Continuity Institute of UK (MBCI), Member of the Chartered Institute of Management (MCMI), Full member of the Institute of Export (UK) MIEx (Grad) , Lead Implementer and Auditor of ISO 22301, ISO 31000 Foundation, ISO 27001 Lead Implementer, ISO 45000 Foundation,. Licensed Training Partner of BCI UK for delivering the BCI Good Practice Guidelines (BCI-GPG) and Authorised Training Partner of Professional Evaluation Certification Board Of Canada (PECB) for conducting ISO Certification Course.
PREREQUISITES


None
COURSE MATERIALS AND FACILITIES
A hard copy of the presentation will be handed over to all participants. The course fee include stationery, refreshment and lunch.
CERTIFICATE OF ATTENDANCE
A certificate of attendance will be issued to all participants.
REGISTRATION FORMALITIES:
For more information and registration formalities , please contact life continuity on email: info@lifecontinuityltd.com,
Mobile(230)52592244 -Tel: (230) 2634344 – www.lifecontinuityltd.com